This project offer clean, targeted health and wellness solutions that provids food intolerance and allergy as well as other medical self-tests tests and supplements through eCommerce and Online Marketing channel.
Creascreen was already on Shopify Plus, the brand turned to us to simplify their features and make a store UI friendly. Cerascreen approached us for our best-in-class Shopify Development and Design expertise. We re designed and re-engineered their Shopify Plus store, optimising the brand experience by refactoring the whole frontend code and applied a Metafield concept for all the collection filters and static pages.
Client : E-commerce Company
Category : Web development
Technology : Shopify Pluse
Services:
Shopify replatform
Data migration
Frontend Code refactoration
Design & UX Multi-store international setup
Conversion rate optimization
Performance enhancement
Ongoing Success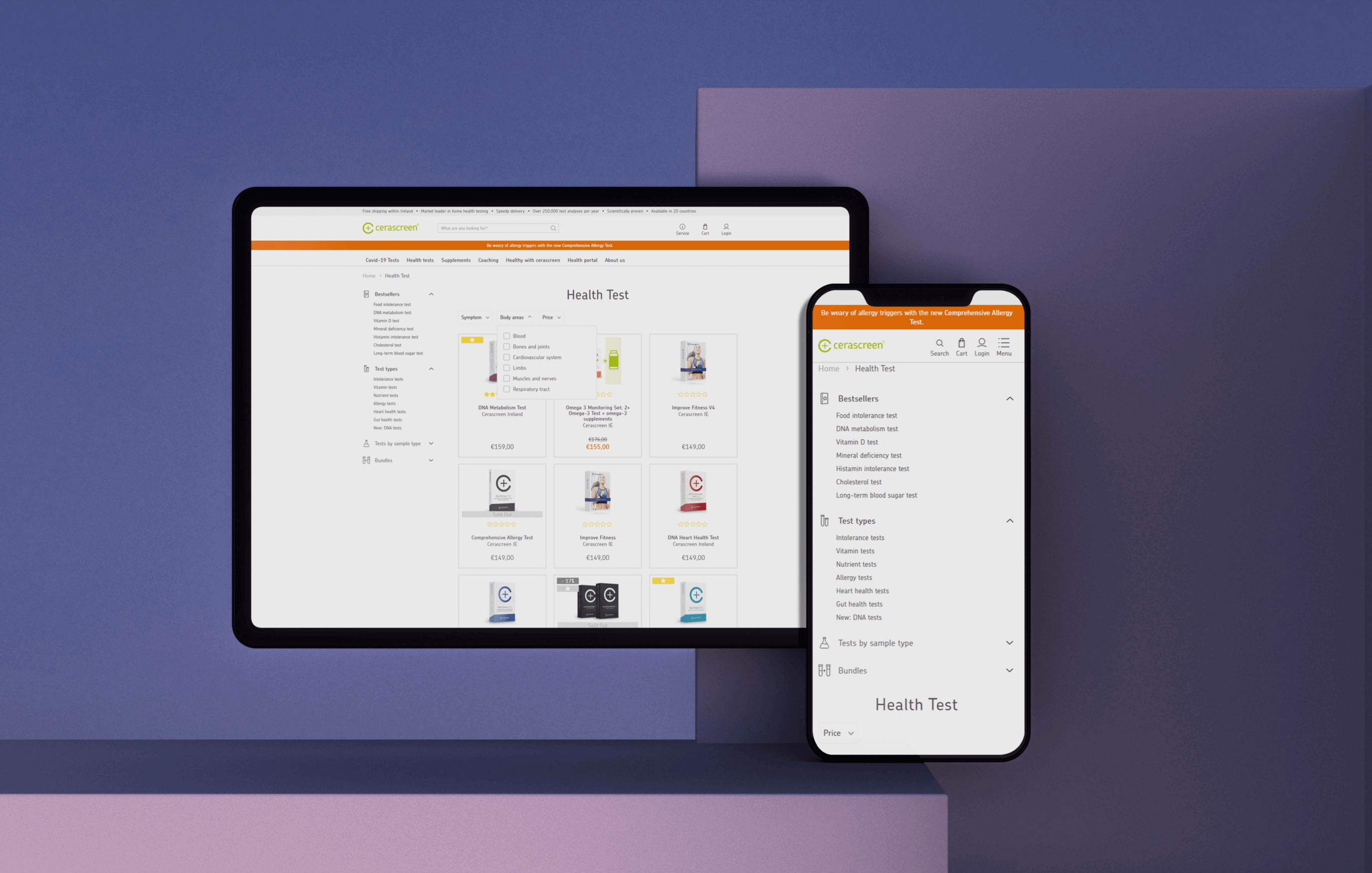 We built them an international headless shop that runs in over 15 regions - and at the speed of lightning. Our design team translated the Cerascreen's vision into a world-class online shopping experience, optimized for Shopify Plus.